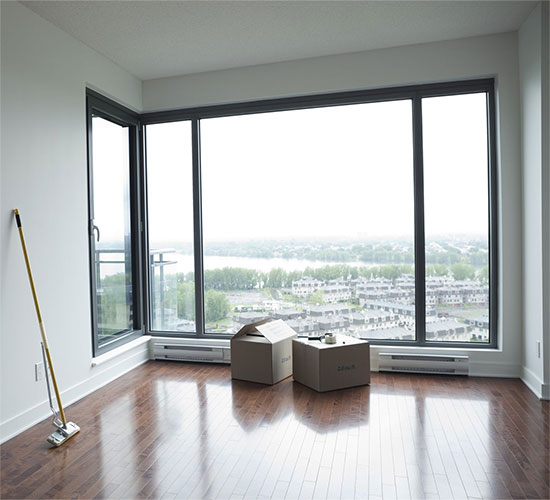 Move out peacefully
Move out from the house and leave it exactly the way it was when you first moved in.
Whether you're renting your home or apartment and hoping to get your deposit back, or you're a property owner preparing the space for the next inhabitants, keeping a clean house is important. If you're about to move out of an apartment at the end of your lease, you want to leave things looking better than you found them. And if you want to be sure prospective tenants are rushing to give you their first month's check, the best way to do that is to make the place sparkle. Luckily, Movers and Packers in Qatar is here to help with these cleanings.
Our moving out services will help you to restore your place to its original condition at a much lower cost. We provide you with a comprehensive set of moving out services to restore your old premise to its original state. From painting, carpentry, masonry to furniture disposal, you can rely on us to make your relocation a totally peaceful experience.
Moving out services are also available independently of our Relocation Services.